Consulting
Consulting means more than just giving an opinion. It means listening and understanding your needs and the needs of your business. Once the business flow is clear, solutions can be evaluated accurately.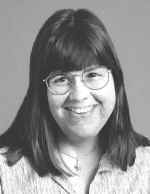 Cindy Fox is the owner and primary consultant of Butterfly Consulting LLC and prides herself on being able to understand the needs and concerns of her clients. Her goal is to solve problems, not create new ones. She will explain the pros and cons of any desired systems or solution and offer new ones, computer based or not. The final decision is always up to the customer and Cindy will stand behind anything she recommends.
Cindy has been working in the computer field for over 20 years, specializing in custom database design, training, documentation and support for small businesses. She's the author of three books on QuickBooks and numerous articles and curriculums; both online and in college courses.
The computer is a tool. It is a unique tool in that it can be used for many things, but it is a tool. Cindy's goal is to help people achieve their individual goals and she welcomes new and challenging needs from her customers. Cindy works hard to understand what you need and then help fulfill those needs, or suggest other options to help you and your business succeed!
Call (602) 692-8923 today for a free initial phone consultation
Butterfly Consulting LLC grew out of an individual consulting and training business of the owner, Cindy Fox. After ten years of experience in the electronics and computer industry, Ms. Fox went on to act as an independent instructor and consultant with clients ranging from individuals and small businesses to large corporations in the areas of computing (including applications, websites, databases, networking, installation, repair and training), marketing, personnel, general management and work flow studies.
Cindy Fox is a certified College Instructor in the field of Computer Information Systems and has taught over 2000 people how to use and enjoy their computers.
After contracting as an instructor for both community colleges and independent training centers, Cindy Fox foresaw the need for a specialized training solutions provider.
Many small businesses have, or desire to have, computers. However, even when their staff has completed training, such companies are often unable to integrate such training into their business. Computers are tools, and as such, need to be integrated into a business.
This can best be done by explaining the purposes behind the "keystrokes", relating to real life examples and providing the special atmosphere needed to allow students to bring in and solve real problems. On-site solution seeking is another service offered by Butterfly Consulting LLC.
By blending teaching skills with computer knowledge, Cindy's students receive the answers they need to make their work more productive.
Butterfly Consulting LLC, offers custom design and total solutions for small businesses including support, maintenance, hosting and domain registration.
Partners are also a part of what Butterfly Consulting LLC brings to the mix. We recognize that no one person or company can be all things to all people. To provide the best service possible, we gladly work with our partners or any company you prefer to create a total solution to any of your information related issues.
Personalized consultation and advice on streamlining and automating your business are also available.
If you have questions,
please email cindyfox@cindyfox.com
or call (602) 692-8923